Evoke
Enjoy some of our spectacular installation creations. For more information click on the green dot in the bottom right corner of the image.
Mixing together vibrant emerald hues with light catching silver blue, this sepintine installation inhabits a fluid elegance that only glass can reveal.
Inspired by the natural beauty of Colorado, Aspen Grove is made of 52 unique clear pendants that provide a neutral accent to the entry hall of Granite Place at Village Center.
Created with 221 pieces of glass and spanning 144 square feet, Solar Ray is a graceful assemblage of textural glass.
The goal of Abundance was to stimulate the space it was installed into with a combination of color, light and the sparkling refraction.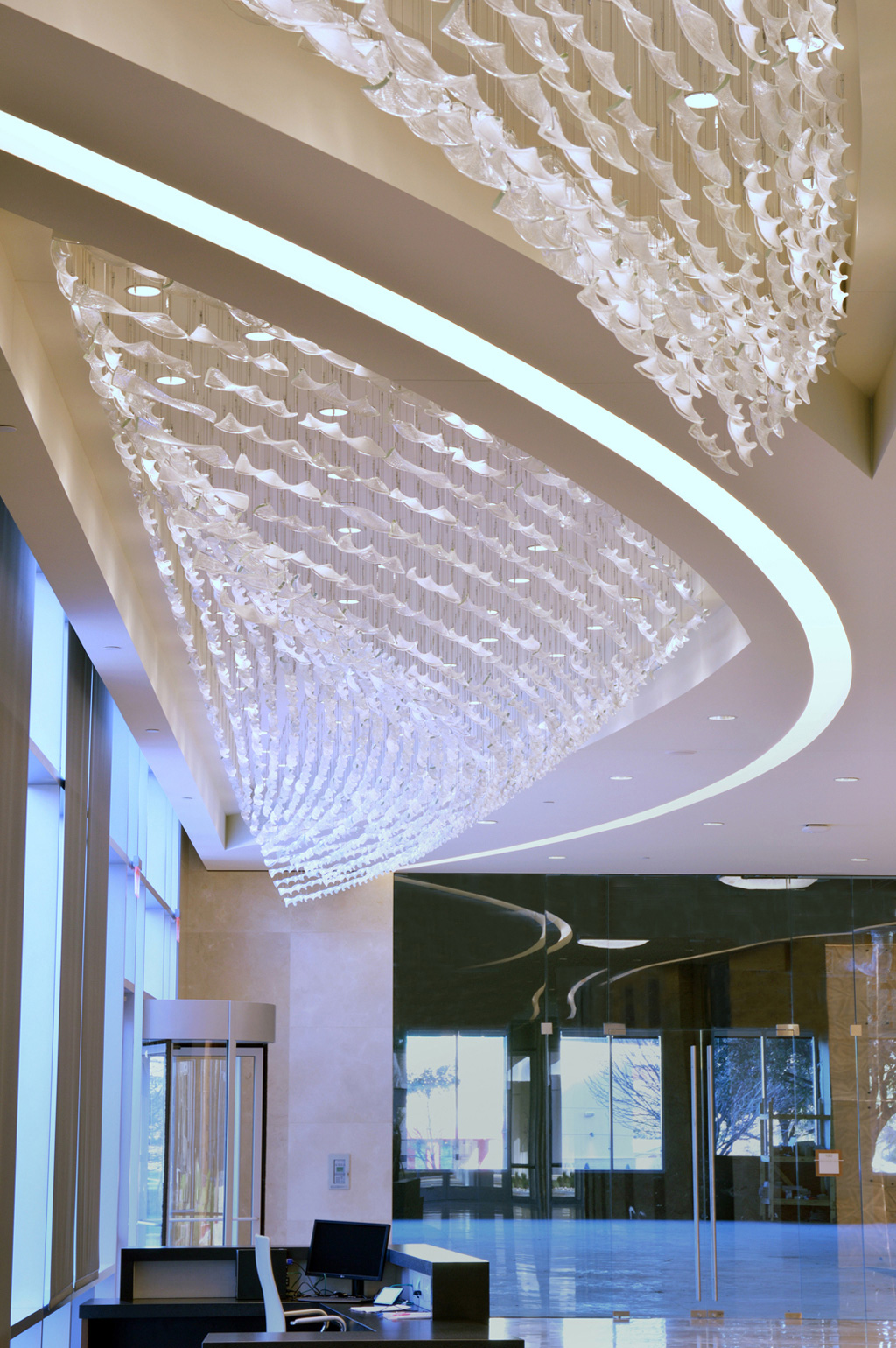 Edged in shimmering golden glass, these exquisite inverted pendants create a subtle viridian canopy above the entryway of Granite Park One.
Chandelier-like blown glass lighting comprised of eighty-six pendants, warm the space of two lobbies connected by a horse-shoe shaped corridor lined with complementing pendants and sconces.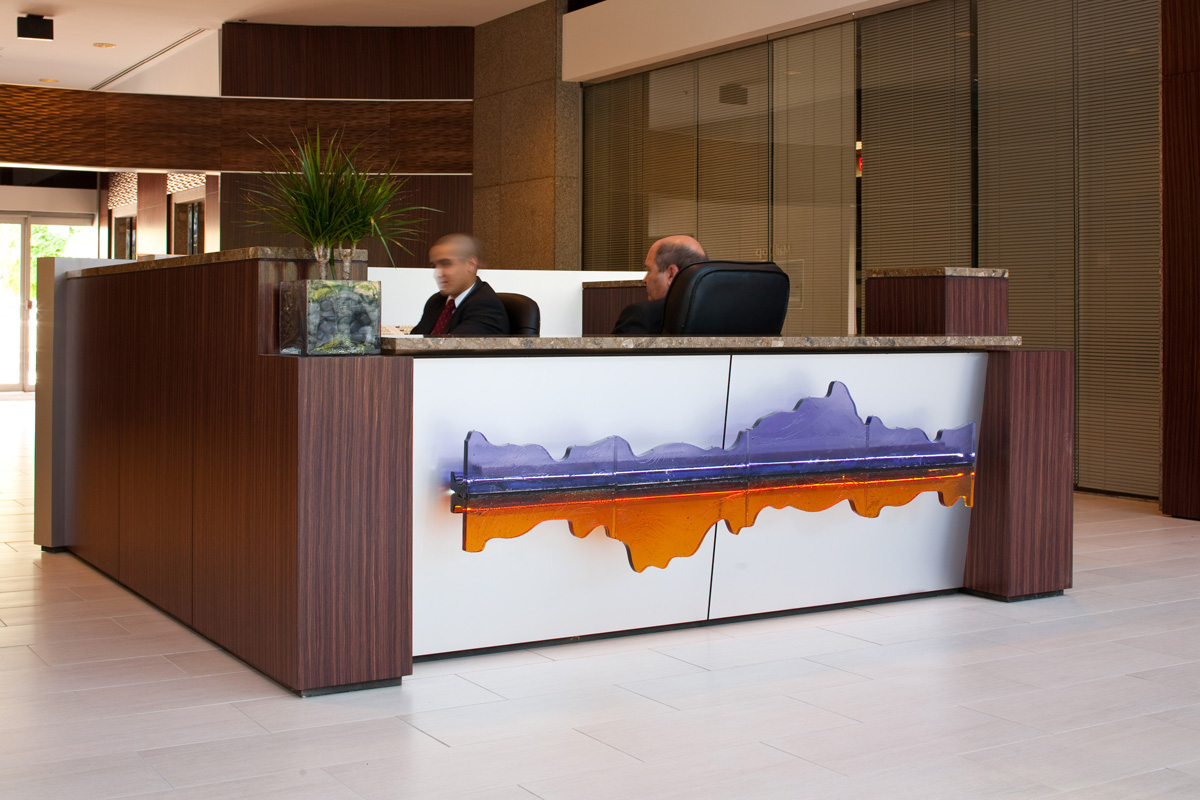 The Texas Oak Tree installations are a series of three blown glass lighting and sculpted metal chandeliers. The glass pattern of these inverted tree series provides a canopy of green during the day and blues of dusk during the night.
Providing appeal, two blown glass lighting platter/pendant assemblies create focal points and lighting. The color and form were inspired by late afternoon colors of the southern California sea and sky.
Park 17, an office tower with condominiums, provided our studio an opportunity to create a conceptual design representing light in motion.
Capturing the color and vibrancy of a sunrise became the artistic goal behind this particular installation. The cylinder light composition represents the cool waters of the sea and the warmth of the morning sunrise.
The River of Glass installation was inspired by the beautiful Blanco River; a stretch of water known throughout Texas for its idyllic scenery.
Our task was to imagine a show piece considered The Jewel of the hospital that would define a space of calm and beauty. To this end we create an art installation that elegantly drapes down like an elaborate necklace, gently guiding patients to the information desk beneath it.